"IT HAPPENED FOR ME. IT CAN HAPPEN FOR YOU, TOO!"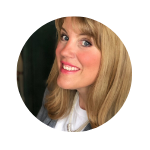 When I finally learned how to productively date after dating the wrong way for over two decades, I felt liberated! For the first time, I felt seen and cherished and heard. I wasn't overwhelmed and confused. I was done with feeling insecure, and I was done dating men who weren't good to me or for me.
How I wished that I would have had someone to answer my questions during messy relationships and confusing feelings. I really wish someone would have taught me how to identify–and attract–a trustworthy, marriage-minded man.
I wish I would have known how to tell if a man was serious, what to do when a man ghosted me, what I should feel about chemistry, and a million other things.
Dating was so confusing, especially after 30. But it didn't have to be. I want to be your champion. I want to help you overcome your biggest dating or relationship obstacles.
Sign up below to schedule your free coaching session with me. I look forward to helping and encouraging you!
SCHEDULE YOUR FREE SESSION NOW